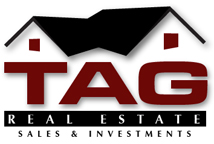 TAG Real Estate
Sales & Investments
CA DRE Lic#01795582

Direct: 760-815-6977

2982 Ora Avo Terrace.
Vista CA., 92084

"Earthquake"

     APRIL IS "Earthquake" IS Preparedness Month.
APRIL is No Time To Be FOOLin Around.
Are you Prepared? What to know when the shaking begins & what to do when it stops.
Be Red Cross Ready! Earthquakes strike suddenly, without warning, and they can occur at any time of the year, day or night. Forty-five states and territories in the United States are at moderate to very high risk of  "Earthquakes" and they are located in every region of the Country.
"Earthquake" Safety Checklist. Contact your local Emergency Management office, Local American Red Cross SAFETY CHECKLIST. Contact your local Emergency Management Office, local American Red Cross Chapter, State Geological Survey or Department of Natural Resources.
Mobile & Manufactured Homes and Homes not attached to their foundations  (circa 1940's and before) are at particular risk during an "Earthquake".
Buildings with foundations resting on landfill and other unstable soils are at increased risk of damage and LIQUEFACTION. 
Learn how to shut off the gas valves in your home and keep a wrench handy for that purpose. Keep and maintain an emergency kit in an easy-to-access location. 
If your community experiences an earthquake, or any disaster, register on the American Red CrossSafe and Well Web site available through RedCross.org to let your family and friends know about your welfare. 
If you don't have Internet access, call 1-866-GET-INFO For more information on disaster and emergency preparedness, visit RedCross.org. Copyright  2009 by the American National Red Cross
No tags