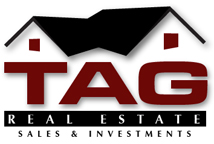 TAG Real Estate
Sales & Investments
CA DRE Lic#01795582

Direct: 760-815-6977

2982 Ora Avo Terrace.
Vista CA., 92084

About Us
"TAG" Real Estate Sales & Investments
TAG Real Estate & Investments is an All-In-One, Turn Key Real Estate Sales, Property Management & Investment Company with myriad opportunities for RE Investors looking for a unique strategy in the distressed property arena.  As a Real Estate broker, licensed General Contractor & Manufactured Home Contractor, Dealer and Property Management Company we consolidate construction, marketing, sales, overhead & broker costs by offering an in house family owned and operated solution to any Real Estate Investment opportunity you may wish to embark on.
John Arendsen, Founder and Real Estate Broker of "TAG Real Estate Sales & Investments" has a 40 year history in buying, selling and building real estate, real estate management, Manufactured Housing and development. He started in the construction industry in 1986 whereupon he founded "On The Level General Contractors Inc" which he has subsequently sold his on, Scott Arendsen and daughter Janeene Arendsen-Lovell. He brings to the table decades of overall well rounded real estate, investment,  construction and Manufactured Home knowledge and development experience. He is also a construction industry expert, expert witness, consultant, and troubleshooter at large.
John DL Arendsen is also the founder and CEO of ON THE LEVEL General Contractors INC www.onthelevelcontractors.com.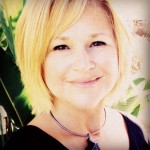 Amber is our newest addition to TAG, with a passion for all that is San Diego real estate.
Amber grew up in real estate with her mom Julie Gutierrez, a well respected TC (transaction coordinator) for top agents in San Diego for the past 20+ years. And through the buying and selling of personal homes, amber found her own passion for all that is San Diego real estate.
Currently working primarily as a buyers agent, and also  working congruently with her husband, Chad Arendsen, who is a well respected builder in San Diego.
Please contact Amber for any of your buying needs.
Amberarendsenrealty@gmail.com
Personal cell 760-473-2792
WE ARE ON THE LEVEL!
OnTheLevel is a One-Stop-Shop for lenders, Realtors, escrow, title officers, insurance companies and homeowners who are involved in a manufactured home loan, real estate transaction or need additional seismic and wind retrofitting. We have a national network of service professionals that can provide turn-key solutions for all your FHA/HUD foundation compliance needs.  And in California, we are experts at title perfection, working with the building departments and the Department of Housing and Community Development (HCD) to pull permits and record the 433A document (California Affidavit of Affixture), as well as Seismic Retrofitting using state certified Earthquake Resistant Bracing Systems.
CREST HOMES Manufactured Home Dealer & Developer, a division of ON THE LEVEL, is a "Factory Built Housing"  specialist. As an experienced Silvercrest Homes Dealer and Deeloper from beginning to end be it permit planning, site development, architectural design, engineering, landscape design and installation, transportation, home installation, misc ancillary construction to final inspection or rehab, remodel or rebuild. Crest Homes is a one stop turn key solution for any Manufactured Home requirement.
No comments yet.
Leave a comment!
You must be logged in to post a comment.