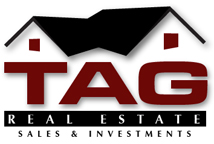 TAG Real Estate
Sales & Investments
CA DRE Lic#01795582

Direct: 760-815-6977

2982 Ora Avo Terrace.
Vista CA., 92084

Baby Boomers Real Estate Information, How Baby Boomers Are  afecting Real Estate.
Baby Boomers Affecting Real Estate Market San Diego.
Are "Baby Boomers" Still Viable Candidates For Home Ownership? Or Will They Be Just As Happy To Become Renters?
10,000 Baby Boomers will be hitting retirement age everyday for the next 15 to 20 years. Many if not most, and I am one of them, currently own large 3 to 5 bdm homes with big yards and lots of ongoing maintenance issues. They're now starting to downsize by the thousands. Anybody have a crystal ball? What do you think all these folks will do for housing for the rest of their lives? I've got my thought but I'd like to get your's before I share mine.
[idx-listings city="Encinitas" propertytypes="340″ orderby="DateAdded" orderdir="DESC" count="5″]
auctions, Baby Boomers, buyers, Cardiff, Carlsbad, Del Mar, Encinitas, foreclosures, La Jolla, lease option, Leucadia, North County, North County Coastal, North San Diego County, North San Diego County Coastal, Oceanside, pre foreclosures, probate, probate sales, Rancho Santa Fe, real estate auctions, rent to own. distressed properties, renters, sellers, short sales, Solona Beach

No comments yet.
Leave a comment!