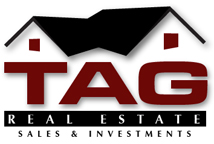 TAG Real Estate
Sales & Investments
CA DRE Lic#01795582

Direct: 760-815-6977

2982 Ora Avo Terrace.
Vista CA., 92084

What Direction Do You Think The San Diego Real Estate Market Is Going To Go In Today's Market Now That America Has Been Downgraded By S&P?
0 Comments | Posted by John Arendsen in Uncategorized
What Direction Do You Think The San Diego Real Estate Market Is Going To Go In Today's Market Now That America Has Been Downgraded By S&P?

This may be a little bit of a stretch but in many ways the current state of the RE market is somewhat reminiscent of the stock market in that the stock market factors in anticipated chaos and adjusts accordingly.  That in part is  big boys stay and play.
They tend to buy and hold to lease or rent on a long term basis and are not as panicked or desperate as the average buyer looking to buy and hold to occupy . In fact the  more unsophisticated investor tends to divest and run as was evidenced in the recent S&P credit downgrade that triggered the stock market volatility we've been seeing for the last several sessions.
What is happening in the RE market is similar. The more sophisticated and cash laden investor has adjusted in anticipated loss or gain in value and is buying to hold  to rent or lease while the average Johnny Six Packer and Linda Lunch bucket continue to straddle the fence.
Albeit RE is local and many areas of the Country are seeing an increase in real estate sales the ongoing negative economic news, unemployment, political dysfunction, shadow inventory, etc. continue to stifle the RE market overall making it less desirable for the average buyer to pull the trigger.
However, having said that now that America has been downgraded money will become more expensive which is likely to drive interest rates up. Folks with ARMs and HELOCs may see an upswing in their loan balances and it could even trigger some  concern for many  investors.
So before that happens the best thing the RE professional can do is to inform fence sitters that if they're considering buying a home to live in for at least several years that now's the time to do it. Money will no doubt be more expensive in the not too distant future and that can and probably will further exacerbate the RE recovery.
Of course with the pool of cash buyers actively engaged in acquisition of properties to rehab and flip or buy and hold to lease and/or rent and continue to complement their Real Estate portfolios all the more will no doubt be stepping up their buying pace as values continue to decline. Someone's got t win and someone's got to lose out. Which one are you?
The Arendsen Group INC & TAG Real Estate Sales and Investments is your one stop, turnkey total in house solution to acquiring, rehabbing, reselling or managing your property portfolio. Whether you're looking to purchase a Factory Built Homeor a Multi-Million Dollar Estate we're your total solution.
No tags