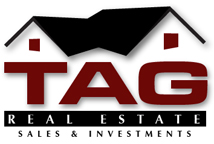 TAG Real Estate
Sales & Investments
CA DRE Lic#01795582

Direct: 760-815-6977

2982 Ora Avo Terrace.
Vista CA., 92084

 Quality of Life Encinitas, CA vs. Lahaina, HA
Nine Good Reasons To Live In Encinitas, CA

vs.Lahaina, Ha
My lovely bride of 35 years, Janis and I,  spent 10 beautiful days in Lahaina this past December. When we left Encinitas it was 69f with 2 to 4 foot nicely shaped waves and when we arrived in Hawaii it was 8Of and pretty FLAT!  Not to mention very crowded.
According to http://weather.org/weatherorg_records_and_averages.htm On December 11, the day we departed HA, for San Diego, it was 77f and rainy with 2 to 3 foot very poorly shaped waves and when we returned to Encinitas it was 66f and sunny with 3 to 4 foot great waves.
Albeit the water temperatue was about 12 degrees cooler back home in Leucadia, wetsuits do make the difference. Additionally, when you adjust for humidity you couldn't tell the difference in the ambient temperatures.
Going on vacation is absolutely fun, relaxing and enjoyable. But how many places in the world can you live where you return home to a pertetual vacation. You just can't beat the climate in
"America's Finest City"
Overall Southern California has the best climate in the USA. But even better is the North San Diego Coastline.
View Poll Results: Where is the best climate?
Southern California (Mediterrianian)
71
40.57%
Texas (4 defined seasons)
9
5.14%
Arizona (Hot summers)
12
6.86%
Pacific Northwest (Warm summers, rainy winters)
19
10.86%
Central Plains (Highly variable and seasonal)
5
2.86%
Great Lakes (Lots of snow)
16
9.14%
North East (Variable, with some strong storms)
21
12.00%
Mid-Atlantic (Humid summers, mild winters)
28
16.00%
Gulf Coast (Hot and Humid, Prone to Hurricanes)
14
8.00%
Hawaii (Steady year round)
27
15.43%
Alaska (Cold and snowy)
3
1.71%
Multiple Choice Poll. Voters: 175. You may not vote on this poll
To Sum It Up?
"According to data compiled by Standard & Poor's for the Case-Shiller Home Price Indices, real estate prices nation-wide continued to fall in 2010, dropping another 4.1%."
"By contrast, San Diego real estate prices rose by 2.6% during that same period. According to their data the only other major city in the U.S. to see an increase in median home prices during 2010 was Washington D.C."
Additionally, Real Estate Investors from around the World continue to choose San Diego for its undisputed year around "Mediterranean Climate" and its Multi-Cultural Mixed Bag of Recreational and Social activities .
Be it the downtown "Gaslamp" city lifestyle to surfing, diving, fishing on the beach, or hiking and bicycling through the desert, or mountains whether man-made or wild & natural, it's all here. You can vacation in San Diego 24/7 365.
If you're a Real Estate investor looking for one of the best buying opportunities to come about in several years be it a high end totally refurberished estate to choose as your primary residence, a totally re-habbed distressed property rental investment, a Manufactured Home or Manufactured Home Park or a just a second home to enjoyn while visiting make the North County Coastline your choice.
Surf's Up!
Come Join Us!
auctions, buyers, Cardiff, Carlsbad, court house steps, Del Mar, Encinitas, Fairbanks Ranch, foreclosures, La Jolla, lease option, Leucadia, North County, North County Coastal, North San Diego County, North San Diego County Coastal, Oceanside, Olivenhain, pre foreclosures, probate, probate sales, Rancho Santa Fe, real estate auctions, rebuild, rehab, remodel, rent to own. distressed properties, renters, sellers, short sales, Solona Beach, The Crosbeys

<< Walk Away From Your Home That's Underwater By $200,000? I Don't Think So!