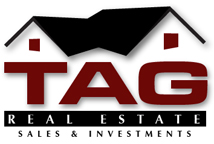 TAG Real Estate
Sales & Investments
CA DRE Lic#01795582

Direct: 760-815-6977

2982 Ora Avo Terrace.
Vista CA., 92084
TAG | auctions buyers Cardiff Carlsbad court house steps Del Mar Encinitas Fairbanks Ranch foreclosures La Jolla lease option Leucadia North County North County Coastal North San Diego County North San Dieg
Is Selling Your Home When it's Up-Side-Down the Right Thing To Do!?
San Diego Home Information
I have addressed this question so many times lately it's become my pet peeve. When I read questions like this it raises the hair on the back of my neck so get ready for my rant.
If you like, or more importantly love, your home and can afford it without any undue financial strain or trauma you should belly up to the bar and follow through with your contractual commitment. My home of 30 years is just that.
My Home!!

     

Beautiful Plumaria 


Vegetable Garden
  

 

 Lush Landscape

 
    
spectacular views
.
Well, now 30 years later it's all paid off and we have finally ended up with what our neighbors call the nicest landscape in our neighborhood. 
In 1993 we had a fire that almost destroyed half of our home. But with a little help from our insurance policy and my being a general contractor we were able to rebuild and add an additional 2600sf  which netted an additional 2 bedrooms and another bath along with a nice sized family/bounus room and a downstairs wine tasting room and modest wine cellar.
  
So…..

What's with using your home as an 

ATM
MACHINE 

mentality all about? Was it the lenders fault
that you needed that new
BENZ
or
boat
or you just had to have that life long dream. 


 

  
A Harley! Or…………. was it the must have Rolex Watches, Exotic Jewelry, Custom made furniture, or…….
….just Wanton, Impulsive, Pretentious, Ostentatious  
& Conspicuous Consumption?
In the past 3 years we"ve lost over 50% of what our home appraised for in 2005 and I'm way underwater. But ask me if I care. I love my home and would never walk away from it as long as I can comfortably afford it and have the physical capacity to manage it. Too many homeowners are cutting and running today when they really don't need to just because their neighbor is. You knew what you were getting into when you signed up for it or you should have. Let's stop the bleeding and be accountable for our actions and commitments.
If, however, you have lost your job, become infirmed, divorced or have some other legitimate hardship that's a different story. Folks go bankrupt everyday with these types of hardships in order to start a new life. But far too many homeowners are just looking for or creating convenient hardships or rationalizations in their own minds for backing out of their responsibilities and…………………………
just jumping on the jump off bandwagon.
If we as responsible American citizens, neighbors and parents don't make an effort to bring about an end to this bloodletting and hysterical madness we'll bring our whole economy to its knees and won't have anyone to blame but ourselves. 
We have blamed the banks, lenders and Barney Frank's "Every American Family Should Own A Home" campaign for getting us into this mess by selling us bogus loans  that would end up impossible to pay. In reality we had to be at the age of majority when we signed that purchase agreement.

Sure, I'll buy into the naive and ignorant victim BS that's so loosely being thrown around by millions of underwater homeowners and homeowner special interest and advocacy groups.

But where does the buck stop? When do we begin to stand up to our responsibilities? If you just purchased a HOME to use as a $CASH REGISTER$ to turn and burn instead of $$Buy and hold$$ for you and your children's future then you might as well just skip over this post because you won't even be able to relate to the essence of this message.
BUT…….If you really enjoy your home and want to raise your family in it, get to know and love your neighbors and feel what a real community is all about then I say SUCK IT UP & PAY YOUR DAMN MORTGAGE!!
If you're able to comfortably make your mortgage payment go buy a few one gallon plants and trees, grow a vegetable garden and begin to love, appreciate and enjoy the wonderful gift you have…………………………………………
THE ABSOLUTNESS OF A LOVING FAMILY
AND A HOME
auctions, auctions buyers Cardiff Carlsbad court house steps Del Mar Encinitas Fairbanks Ranch foreclosures La Jolla lease option Leucadia North County North County Coastal North San Diego County North San Dieg, buyers, Cardiff, Carlsbad, court house steps, Del Mar, distressed properties, Encinitas, Fairbanks Ranch, foreclosures, La Jolla, lease option, Leucadia, North County, North County Coastal, North San Diego County, North San Diego County Coastal, Oceanside, Olivenhain, pre foreclosures, probate, probate sales, Rancho Santa Fe, real estate auctions, rebuild, rehab, remodel, rent to own, renters, sellers, short sales, Solona Beach, The Crosbeys